Hawaii. Mention the word and a thousand dreamy images come to mind. Sparkling beaches and turquoise waters. Graceful palms and fragrant flowers. Exciting outdoor adventures. Relaxing in the gentle trade breezes. Warm smiles on local faces. But pictures and words alone are not enough. To know Hawaii you must experience it. E komo mai…come and let the people of Hawaii share with you their Islands of Aloha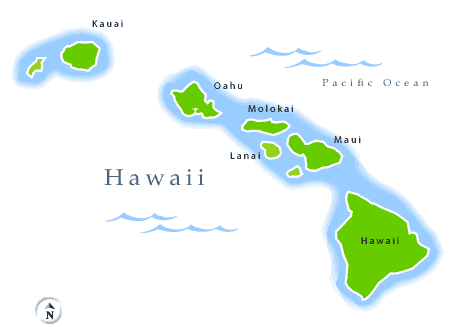 WHICH ISLAND IS RIGHT FOR ME?
Hawaii is everything you dreamed of: Brilliant rainbows over mist-shrouded valleys, white-sand beaches and red-glazed sunsets sparked by the "green flash" as the sun sinks into the Pacific ocean. With islands so beautiful and alluring, you're probably wondering, which island is right for me? Hawaii's six main islands offer warm Hawaiian hospitality and a multi-cultural mix, which transcends into an eclectic island-life style for cuisine, activities, customs and language. Here's information about each island that may help you decide:
OAHU
Surfers with a blue crush and fans searching for the real Blue Hawaii and mainlanders with rainy-blues have long known this island to synonymous with "paradise." Oahu is home to some of the most recognizable landmarks in the world — Diamond Head's jagged facade, somber Pearl Harbor and bustling Waikiki Beach. The idea waves break at Waikiki, where surfing lessons are taught for all age groups. But Oahu is more than just sand and surf. It's the cosmopolitan hub of the island chain with its power center in Honolulu, the state capital and the nation's 11th largest city. Oahu offers some of the state's best beaches, snorkeling, hiking spots, museums, fabulous shopping, nightlife and five-star restaurants.
KAUAI
Filmmakers are lured by the mystic charm of Kauai's emerald green valleys and majestic waterfalls. Honeymooners hike its cliffs along the rugged Na Pali Coast and sun-bathe on its curvaceous beaches. Nature-lovers love its lush landscape and golfers go for its green vistas. Kauai may be quiet and small, but it has all the offerings of a garden of Eden. Without the bustle of Waikiki, the "Garden Isle" offers adventure with a view — from panoramic helicopter rides to kayaking on Hawaii's only navigable rivers or driving to Waimea Canyon, the place Mark Twain once described as the "Grand Canyon of the Pacific." There's quiet drama everywhere you look.
BIG ISLAND
If you're set on seeing red-hot lava, this is the place to go. The main attraction is Kilauea, the largest active volcano in the world, which has been giving its most dramatic performance in years, casting an orange glow on the largest island of the chain and spewing lava hissing into the sea. But even without the help of Pele, the goddess of fire, the Big Island has other hot spots. There's the sometimes snowcapped summit of Mauna Kea, which at 28,000 feet above the ocean floor is touted as the best place on Earth for stargazing. There's night diving off the Kona Coast, where you can swim with the manta rays. And there's space for driving through the most varied landscape Hawaii has to offer – from cactus-studded grasslands to Kona coffee fields to coastal highways edged in coral.
MAUI
Ranked Condé Nast Traveler magazine's "Best Island in the World" for eight years running, this is a place that combines scenic wonder with the sophistication of world-class resorts, superb restaurants and spectacular shopping. Here, you can take a breath-taking drive on the serpentine Hana Highway, where waterfalls spill beside many of the 617 sharp turns and 56 one-lane bridges. You can get up before daybreak and watch the sun rise above the clouds at the 10,023-foot summit of Haleakala, the world's largest dormant volcano. You can gaze out over the ocean to look for humpback whales, snorkel coral reefs, golf the same course as Tiger Woods or simply soak up the tropical sun on a white sand beach. No matter where you go on Maui, you're bound to see rainbows.
MOLOKAI
A hand-lettered sign near the tiny airport here says much about what you can expect: "Slow Down. This is Molokai." There are no bright lights on this shark-shaped island. There's no McDonald's, no movie theater, not even a stop light. The "Friendly Isle" is all about the simple life. You can really unwind here. Or you can turn from city slickers to cowboy at Molokai Ranch. If you want to add spirituality and adventure, take a hike or mule ride down the 26 switchbacks of the world's steepest sea cliff to Kalaupapa, the place "Treasure Island" author Robert Louis Stevenson once described as "the painful shore." Until the 1960s, Kalaupapa was an Alcatraz for those afflicted with leprosy. It's now a national park.
LANAI
On an island where pineapple was once king, golf and tennis, now rule. This is where the elite come to play. Microsoft's Bill Gates and his bride exchanged their marriage vows on the golf greens. Celebrities often seek out Lanai's two lavish resorts, which offers championship golfing and gourmet dining and are about as far away from noisy nightlife as you can get. Along the rugged coastline, a few miles from the village that has kept its plantation ambiance, luxury vacation homes crop up next to a golf course designed by Jack Nicklaus. Lanai pegs itself as "still the place for Utopian dreamers seeking refuge from a hectic world. So peaceful and secluded, Lanai feels like it belongs to another time." Tranquility is what you'll find here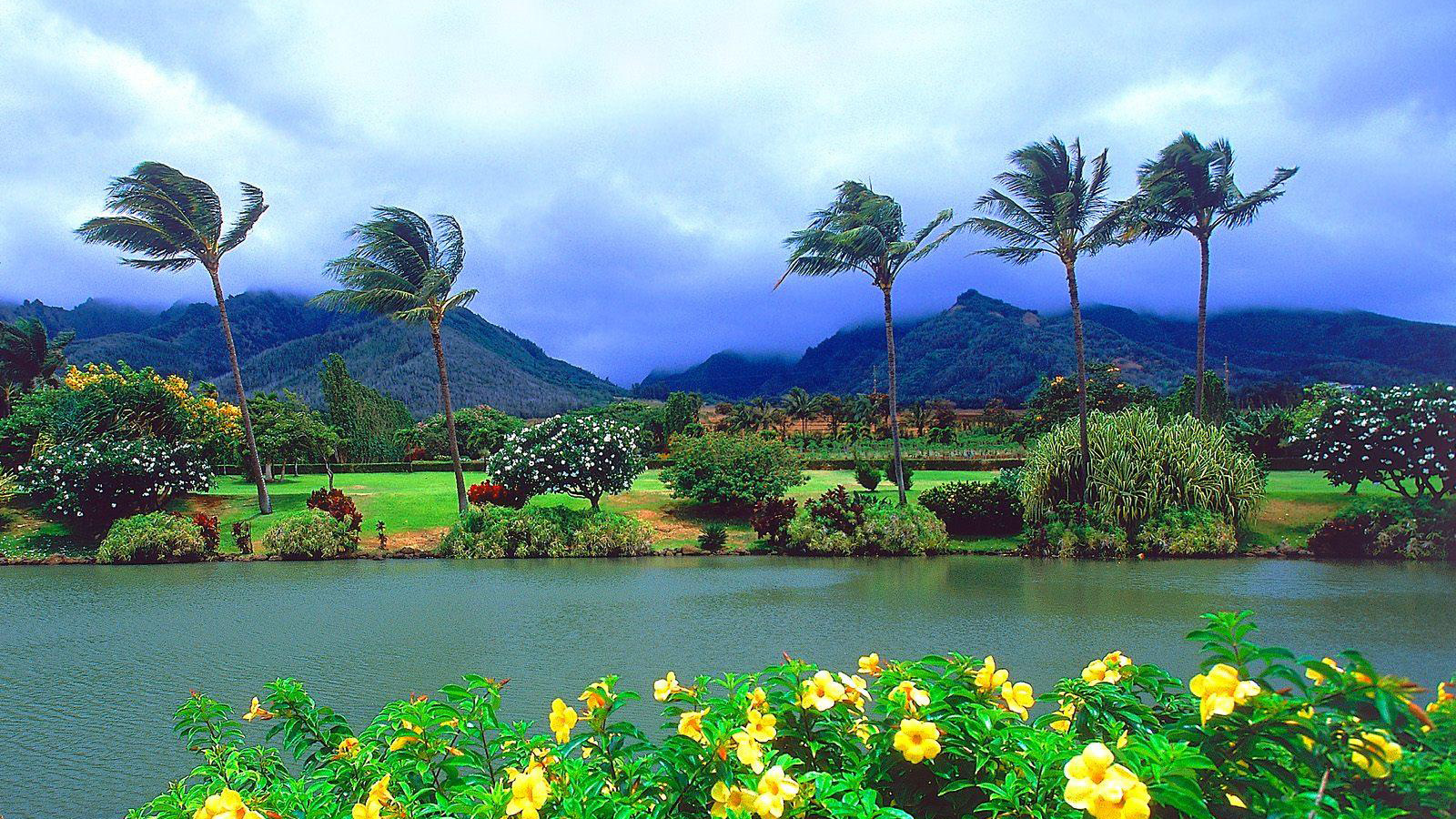 HONOLULU
Hanauma Bay Spend a day snorkeling in the pristine waters of a magnificent, half-moon-shaped bay.
Formed by a volcano that erupted and then collapsed into the sea, the Bay is home to a complex crater that hosts a bonanza of marine life. Oahu's best snorkeling is as good as it gets with hundreds of tropical fish and corals. If you're not too dazzled to come up for air, the large, sandy beach is perfect for sunbathing. For a different perspective, explore one of several, nearby hiking trails that lead to breathtaking vistas.
A designated landmark since 1967, the marine park is well-equipped with amenities, including outdoor showers, restrooms and picnic tables. Parking is $1.00 per vehicle and an entrance fee of $3.00 is charged to help support the preservation of the park. Get there early, (by 8am) because the number of visitors is limited and once the parking lot is full, you're out of luck.
Lanikai Beach Discover a secret, mile-long stretch of beach that locals treasure as an uncrowned retreat.
This pristine beach is nestled beyond a residential area on Oahu's windward (eastern) shores. Lanikai, meaning heavenly waters in Hawaiian, is just that. Drift through the aqua lagoon, beach comb on golden sands or simply soak up the sun. In the distance, tiny pyramids of the Mokulau Islands sit atop crystal waters to perfect the picturesque scene.
Ask any local about their favorite beach and the answer will likely be Lanikai. Finding it, however, can be tricky, but well-worth the effort. A scenic oceanside drive north on Highway 72 will lead you to Kailua Road, where you'll take a right. Backtrack south past Kailua Beach Park and the country club and you'll end up on Mokolua Drive. Follow the surfboard-toting cars for the best parking, then just head for the water.
North Shore: Waimea Bay, Haleiwa Town, Surf culture, offbeat shops and the world's largest waves are at home in laid-back "Surf City."  In the winter, when the swells hit up to twenty feet, the main beaches that make up the North Shore host some of the world's finest surfers. Hit Sunset Beach with binoculars and get a glimpse of the real Hawaiian 5-0 wave riders in action. Next, head for the silky, white sands of Waimea Bay, where stunning photo ops abound. Take a quick dip before heading into Haleiwa Town for lunch.
Originally built by a sugar plantation baron at the turn of the century, this historic town came alive in the '60s when mainland visitors fell in love with its homey, rustic feel. White-washed houses, funky boutiques and surf shacks line the quaint streets. Grab a bite to eat and spend an afternoon roaming through the shops in your new board shorts and flip flops.
Hawaii is the easiest place on earth for a vacation. We literally invented the concept of "laid back." Bring the wrong clothes, and a few dollars at the nearest beach shop will set you right. Don't speak much English? A smile and a friendly manner will get you anything you need. (Hint: This also works if you speak perfect English!) Still, a few simple tips can help you prepare for paradise: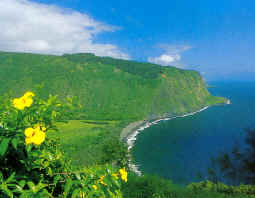 Climate Year round in the Hawaiian Islands, the weather is wonderful. Because we're located at the edge of the tropical zone we really have only two seasons. In "summer," our average daytime high temperature is 85º F; in "winter," it's 78º F. Ocean temperatures are always warm; trade winds keep the islands cool and the humidity comfortable. If you favor a dry and sunny destination, check out the leeward side of each island. (That's the region sheltered from the prevailing winds – generally the west and south.) If you want lush, tropical and wet, check out an island's windward side (the regions facing the prevailing winds – generally the east and north). But even to windward the showers usually last just long enough to create our legendary, blazing rainbows. And what would Hawaii be without them? A word of caution about the sunshine: Use sunscreen and re-apply liberally all day long. Protect children with sunblock containing zinc oxide or the latest in "sun suits" that protect from harmful rays. Hats and sunglasses are also a must.
Entry Requirements Requirements for entry into the State of Hawaii from a foreign destination vary according to country. Check with the nearest United States embassy or consulate for passport and visa information.
Language While Hawaii is an exotic destination, it's still the 50th State in the United States and English is our official language. But our rich, multi-ethnic heritage means you'll hear echoes of Asia, Europe and South America in our delightful local "pidgin."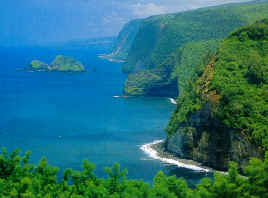 When to Visit Unlike other destinations, Hawaii's "high" and "low" seasons aren't dictated by the weather here (it's always great), but rather the weather everywhere else. Expect premium rates during the winter months, mid-December through March. Family travel is most popular during the summer. Spring and Fall, while considered "low" season, offer great travel values and fewer visitors.
What to Pack Hawaii's casual attitude makes packing a breeze. For daytime, shorts, tee shirts, sandals and a swimsuit are usually all that's needed. For evening, sundresses for women and slacks and a shirt for men will take you most places in style. And leave space in your luggage for souvenirs, gifts, and some real Aloha wear to take home.
Safety Keeping safe in Hawaii is simple. Just follow the same common sense rules that you would follow anywhere. Lock your car and keep your valuables within sight and reach. Dialing 911 connects you to emergency assistance for police, fire and ambulance. In Hawaii, ocean safety is very important. If advised not to swim, don't. Heed the international signage at local beaches, which alerts you to rough sea conditions, rip currents, jellyfish, and high surf. When hiking the wilderness, be sure to check in with park rangers first.
Taxes The United States has no VAT (value added tax), but Hawaii does have a state sales tax on all purchases, including groceries. There is also a hotel room tax and a road-use tax on car rentals.
Hawaiian Time There's no Daylight Savings Time in Hawaii. During the months when it's not in effect on the U.S. mainland, Hawaii is two hours behind the West Coast, four hours behind the Midwest and five hours behind the East. Add an hour to those differentials during DST. Hawaii time is 19 hours behind Japan time.
Telephone Services The telephone code for the State of Hawaii is 808. Local calls on each island are 35 cents from a public phone. Long distance charges vary by location and telephone service provider. Phone cards are available at retail stores throughout the islands.
Think Local As soon as you arrive, check with your hotel concierge, peruse the local newspapers and tourist publications for events taking place during your visit. The Hawaiian Islands are always bursting with color and excitement you shouldn't miss – island-style fairs, cultural festivals, ocean activities, concerts, and Hawaiian music and dance. Many of these events are open to the public and free. Check them out, join in the fun, and you'll be thinking local before you know it.
advertisement

---
---